...aka The Erotic Adventures Of... Little Orphan Sammy aka Uncontrollable Urge aka Secrets Of Hata Mari...
We've also seen it posted on the net elsewhere under Little Orphan Sammy in a 804 MB, 512x384, English Audio; and also under the title Uncontrollable Urge, unknown video resolution and audio.
But the links to both of those 2 versions are dead.
Would very much appreciate an English Audio version if someone has it.
Thanks!
Actresses
Andrea True
C.J. Laing [BJOnly Facial]
Jennifer Jordan
Helen Madigan (as Jennifer Mason)
Jennifer Welles
Kim Pope
Lynn Bishop (as Lin Bishop)
Nikki Hilton [BJOnly]
Scene Breakdowns
Scene 1. Nikki Hilton, Rocky Millstone
Scene 2. C.J. Laing, Jennifer Welles
Scene 3. Helen Madigan, Rocky Millstone
Scene 4. Jennifer Welles, Jamie Gillis
Scene 5. Jennifer Jordan, Rocky Millstone
Scene 6. C.J. Laing, Roger Caine
Scene 7. C.J. Laing, Rocky Millstone
Scene 8. Andrea True, Jennifer Welles, Jamie Gillis
Scene 9. Andrea True, Lynn Bishop
Scene 10. Kim Pope, Jamie Gillis
Scene 11. Jennifer Welles, Rocky Millstone
Scene 12. Lynn Bishop, Jamie Gillis
Scene 13. Andrea True, Kim Pope, Roger Caine
File Size: 850 MB .avi
Resolution: 708x526 @25.00fps
Duration: 01:15:46
Language: German Audio Track with Greek Subtitles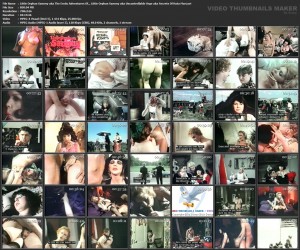 *Requires at least Silver Membership Level!