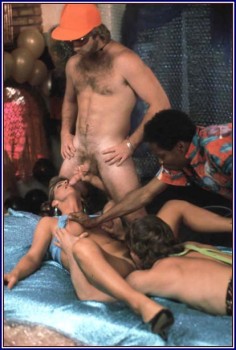 Part 1
Cast: Erica Boyer, Kristara Barrington, Nina Hartley, Shanna McCullough, Porsche Lynn, Paul Thomas, John Leslie, Eric Edwards, Jon Martin.
Description: She's cute, she's cuddly, and given the nick-name 'Super Vixen' Erica Boyer is one of America's favorite sexual fireballs. Born in the deep South to extremely strict parents, sex was strictly forbidden. In this steaming hot video you'll witness the sexual outburst of the buxom Boyer taking on a bevy of dudes and dudettes in her never-ending search for sexual abandon. No sexual combination goes unexplored or untumbled as Erica Boyer proves once and for all that she's one supercharged sex-queen who's here to stay as a superstar in the world of adult entertainment! After Erica's more than 17 year adult career she has given the title 'The Ultimate Goddess of Erotica' bestowed upon her by Nina Hartley.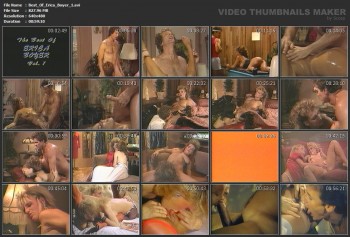 File Name : Best_Of_Erica_Boyer_1.avi
File Size : 827.96 MB
Resolution : 640x480
Duration : 00:59:10
Free Download:
http://keep2s.cc/file/dc7eb2778b15c/Best_Of_Erica_Boyer_1.avi
Notes: Platinum Membership has access to the entire (100%) website and also opens the hidden content. Gold Membership opens 80% and Silver 50%. Bronze Membership is for 20% content access of this blog's hidden parts.