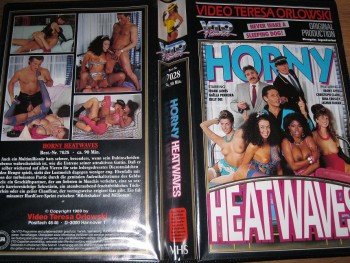 Cast: Actresses:
Ebony Ayes [IR]
Gaelle Pererra (as Gaella Perreira) [Anal DP IR]
Jasmin Duran
Nina Crosley [Facial IR]
Actors:
Billy Dee
Christoph Clark (as Cristophe Clarck)
Frank James
Description: Video Teresa Orlowski № 7028.
Scene Breakdowns:
Scene 1. Gaelle Pererra, Frank James
Scene 2. Jasmin Duran, Christoph Clark
Scene 3. Nina Crosley, Billy Dee
Scene 4. Gaelle Pererra, Billy Dee
Scene 5. Ebony Ayes, Billy Dee
Scene 6. Nina Crosley, Frank James
Scene 7. Ebony Ayes, Christoph Clark
Scene 8. Gaelle Pererra, Billy Dee, Frank James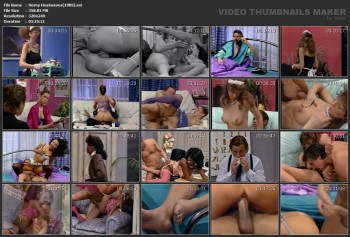 File Name : Horny Heatwaves(1989).avi
File Size : 358.81 MB
Resolution : 320x240
Duration : 01:25:12
*Requires at least Gold Membership Level!
Notes: Platinum Membership has access to the entire (100%) website and also opens the hidden content. Gold Membership opens 80% and Silver 50%. Bronze Membership is for 20% content access of this blog's hidden parts.