Nina Hartley's Guide To Better Cunnilingus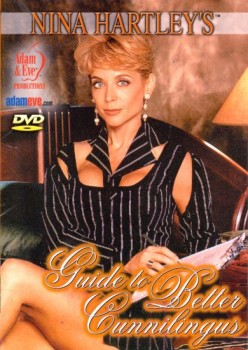 Info:
Year: 1994
Country: USA
Language: English
Director: -
Company: Adam & Eve
Cast: ctresses: Angella Faith [IR], Nina Hartley [LezOnly]
Description: Hall of Fame superstar Nina Hartley teaches you everything you need to know about orally pleasing your partner in this revolutionary new how-to video. In graphic detail, Nina explains and demonstrates various techniques, gives her own personal insights on arousing your partner, and shares her years of experience. Celebrating a decade of erotic performing, Nina lovingly wrote and directed this video for every one of you interested in expanding your sexual horizon-and pleasing your partner!
File Name : 1994_Nina_Hartley's_Guide_To_Better_Cunnilingus
Runtime : 52mn 42s
File Size : 391 MB
Resolution : 640x480
Audio: MPEG-1 Audio layer 3
Screenlist: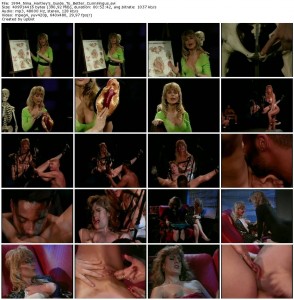 *Requires at least Gold Membership Level!
Notes: Platinum Membership has access to the entire (100%) website and also opens the hidden content. Gold Membership opens 80% and Silver 50%. Bronze Membership is for 20% content access of this blog's hidden parts.