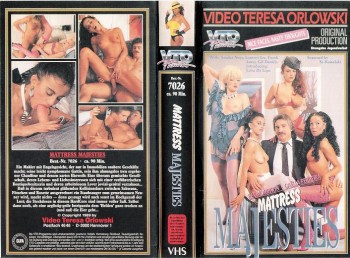 Cast: Gaëlle Pererra (plays Ines Cordoba)
Jill Morena (as Gil Daniels, plays Dorit Linden)
Luisa de Lupa (plays Maja Laurent)
Uschi Karnat (as Sandra Nova, plays Marika Weber)
Rex Morrison (as Thorsten Rochus)
Lorence Lee (as Stefan Graff)
Frank James (as Gunther Laurent)
Gil Daniels (as Dorit Linden)
Description: Video Teresa Orlowski № 7026.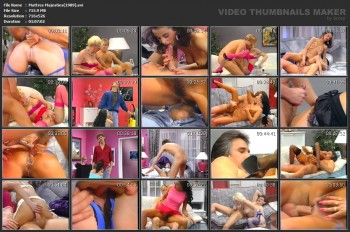 File Name : Mattres Majesties(1989).avi
File Size : 715.9 MB
Resolution : 716x526
Duration : 01:07:02
*Requires at least Gold Membership Level!
Notes: Platinum Membership has access to the entire (100%) website and also opens the hidden content. Gold Membership opens 80% and Silver 50%. Bronze Membership is for 20% content access of this blog's hidden parts.