Frankenstein 1994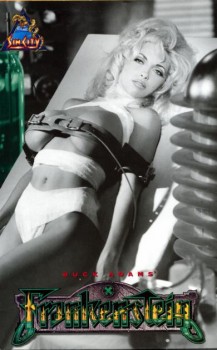 Info:
Year: 1994
Country: USA
Language: Eng
Director: Buck Adams
Company: Sin City
Cast: Actresses: Anna Malle, Brittany O'Connell, Felecia, Lady Berlin, Rebecca Wild.
Actors: Buck Adams, Steve Drake, Tony Martino, Tony Tedeschi.
Description: Dr. Frankenstein has everything a man could wish for and more, but he's about to commit the ultimate sin. The love of his life, his stunning wife Christine, has died, and Frederick von Frankenstein is going to bring her back! Driven to madness and uncontrollable lust, Frankenstein achieves the impossible - "Christine" has returned to him... not as she was before, but as a wild, sex-mad creature of the night whose sexual hunger knows no bounds! The more perverse, the more decadent, the better, and the life Frederick knew is gone... replaced by an endless orgy of anal/oral excesses beyond anything ever imagined!
File Name : Frankenstein 1994
Runtime : 1h 21mn
File Size : 935 MB
Resolution : 640x480
Audio: MPEG-1 Audio layer 3
Screenlist: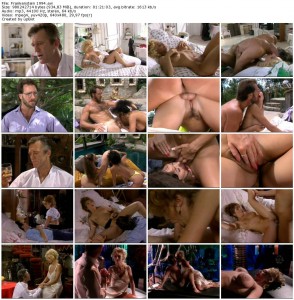 *Requires Platinum Membership Level!
(Platinum is the Highest Membership Level on Vintagepornbay.com)
Notes: Platinum Membership has access to the entire (100%) website and also opens the hidden content. Gold Membership opens 80% and Silver 50%. Bronze Membership is for 20% content access of this blog's hidden parts.