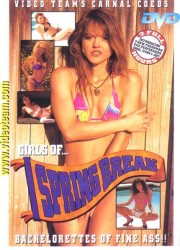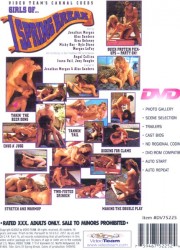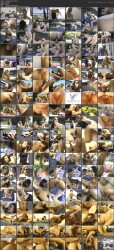 Country: USA
Language: English
Release Date: 1995
Distributor: Video Team
Director: Alex Sanders, Jonathan Morgan
Starring: Angel Colins, Gina Delaney, Ivana Veil, Joey Vaughn, Morgan LeFay, Alex Sanders, Kyle Stone, Micky Ray
Description: These young and unmarried girls are hitting the beach in search of hard cocks and even harder orgasms. With these two porn studs trolling the beaches, they luck out in the hot cock department. Under their experienced hands each opens her legs and cheeks to take in the fun.
File: 1.55 GB
Type: MP4
Duration: 01:44:44
Video: 640 x 480, H.264/MPEG-4 AVC, 29.970 fps, 1997 kbps, 0.231 bit/pixel
Audio: MPEG-4 AAC LC, 44100Hz, 126 kb/s, stereo (2/0)
1560mB/1h 44mn/mp4/640:480/AAC Audio
This Content is Only Available for Our Premium Users!
*Requires at least Bronze Membership Level!