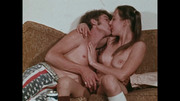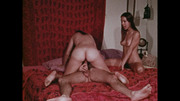 Cast: Adam Ward, Bill Scott, Keith Erickson, Sandy Carey
Director(s): Uknown
Studio: Vinegar Syndrome
Description: A man with a cigar and shotgun presents stag scenes which he does not approve of.
File Size : 2210.43 MB
Resolution : 1280x720
Duration : 01:03:17
Video : AVC (AVC), 4 752 Kbps, 23.976 fps
Like ALL VS 720's this is a 1280 x 720 release, 720 is the only -Ever- number that matters, see also 1080, i.e. if the lower number changes, the original resolution has changed.
b well, and enjoy your wiki-studies regarding AR and byte-cost of solid-black, unchanging borders.
>>Watch or Download>> Tales Of Seduction (1971) [Vintage Movie] [High Quality] [Download]