Studio (Distributor)
Vivid (Vivid)
Director
Ralph Parfait
Actresses
Christy Canyon
Jamie Leigh (as Jamie Lee) [Anal]
Jessica James
Kirsty Waay
Petra (as Kitty Monroe)
Sid Deuce
Actors
Alex Sanders
Bret Singer
Ian Daniels
Mark Davis
Michael Knight
NonSex Performers
Anthony Spinelli (as George Spelvin)
Henri Pachard
Ralph Parfait
David Stanley (as Roman Holliday)
Scene Breakdowns
Scene 1. Jamie Leigh, Bret Singer
Scene 2. Christy Canyon
Scene 3. Sid Deuce, Alex Sanders
Scene 4. Jessica James, Kirsty Waay, Petra, Ian Daniels, Michael Knight
Scene 5. Christy Canyon, Mark Davis
1,14 GB
1:16:34
640 x 480
30,000 fps
MKV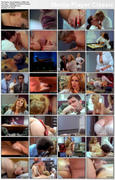 *Requires Platinum Membership Level!
Extended details and both the story of the movie and our notes inside:
(Platinum is the Highest Membership Level on Vintagepornbay.com)
Notes: Platinum Membership has access to the entire (100%) website and also opens the hidden content. Gold Membership opens 80% and Silver 50%. Bronze Membership is for 20% content access of this blog's hidden parts.