English audio.
Crazed 2 (1992) - Christy Canyon, Hyapatia Lee
Illegal 2 - Ich will, Du musst! (aka Crazed 2) (1992)
File Size: 928 MB
Video Codec Name: H.264/MPEG-4 AVC
Duration: 1:10:00 @ 29.97 fps
Video size: 720 x 480 - aspect ration 4:3
Audio codec: mp4a: MPEG-4 AAC LC, 2 channel
Quality: Fair
Country: USA
Cast: Christy Canyon, Flame, Hyapatia Lee, Melanie Moore, Summer Knight, Bud Lee, Nick Rage, Tony Martino, Jonathan Morgan, Marc Wallice, Tim Lake, Wayne Summers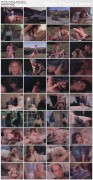 Ribu cover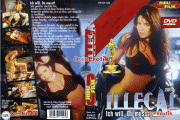 *Requires at least Gold Membership Level!
Notes: Platinum Membership has access to the entire (100%) website and also opens the hidden content. Gold Membership opens 80% and Silver 50%. Bronze Membership is for 20% content access of this blog's hidden parts.