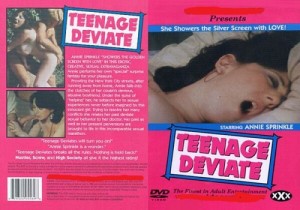 Actresses
Annie Sprinkle (as Annie Sprinkles) [Facial Pee GS]
Barbara Bush (as Barbara Jean)
Lois Lane [LezOnly]
Ms. Dunkle [BJOnly]
Nikki Hilton [Facial IR]
Actors
David Ruby
Ed Marshall (as Ed The Rod La Rue)
Helgar Pedrini
John Bush (as John Jean)
Ras Kean [Pee GS]
NonSex Performers
Zebedy Colt
Scene Breakdowns
Scene 1. Annie Sprinkle, Ras Kean
Scene 2. Nikki Hilton, Ed Marshall
Scene 3. Nikki Hilton, black guy
Scene 4. Annie Sprinkle, Ed Marshall
Scene 5. Annie Sprinkle, Barbara Bush, Lois Lane, Ms. Dunkle, Ed Marshall, John Bush
Scene 6. Nikki Hilton, David Ruby
Scene 7. Annie Sprinkle, David Ruby, Ed Marshall, John Bush
Scene 8. Annie Sprinkle, Helgar Pedrini
Comments
Scenes 5-6 belong to an orgy.
File Size: 952.79 MB .avi
Resolution: 720x544 @23.976fps
Duration: 01:04:37
Language: English
Video Quality: Good
Audio Quality: Good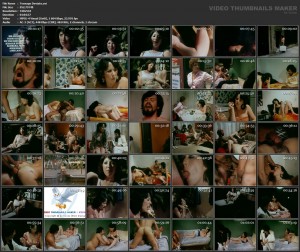 https://1fichier.com/?c2rhm73w77
http://depositfiles.com/files/bb5u5lxlc
Notes: Platinum Membership has access to the entire (100%) website and also opens the hidden content. Gold Membership opens 80% and Silver 50%. Bronze Membership is for 20% content access of this blog's hidden parts.