Roxanna (1970)
This is just low quality version.
To download full movie in good quality go to
Premium Memberships
Actresses
Louise Thompson [Lez and Simulated Softcore Boy/Girl scene]
Lynn Harris [LezOnly]
Monica Gayle [LezOnly]
Uschi Digart [LezOnly]
Actors
Unnamed Guy
Scene Breakdowns
Scene 1. Louise Thompson, Uschi Digart
Scene 2. Louise Thompson, Unnamed Guy
Scene 3. Louise Thompson, Monica Gayle
Scene 4. Louise Thompson, Lynn Harris
File Size: 1.39 GB .mkv
Resolution: 710x480 @23.976fps
Duration: 00:51:11
Language: English
Video Quality: Good
Audio Quality: Good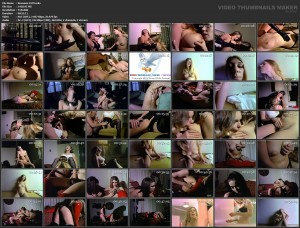 *Requires at least Silver Membership Level!
Notes: Platinum Membership has access to the entire (100%) website and also opens the hidden content. Gold Membership opens 80% and Silver 50%. Bronze Membership is for 20% content access of this blog's hidden parts.