Marilyn mon amour (1982) - Olinka [High Quality]
Default audio is English. You can choose track 2 (French) in your media player.
This is a new rip in H.264 to replace our previous XviD version.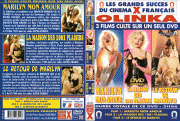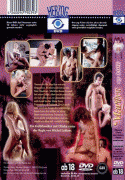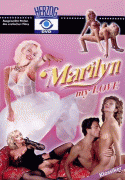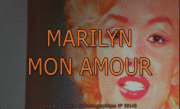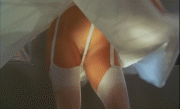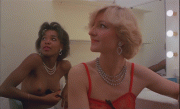 Alternate Titles
* In Pursuit of Amour (soft version, US cable TV)
* Inside Marilyn Teil II
* Marilyn, My Love (USA and Germany--Herzog DVD)
This is our own rip from the French triple-feature DVD.
As usual, this B1ue 0ne DVD has superb picture quality, but it has also been cut (shortened) to fit three films on one disc. See our notes below for details about what was cut and what remains.
File specs
H.264 (x264 core 84 r1400kGIT)
727 MB
01:00:26
704x464
bitrate 1550 kbps
framerate 25.00 fps
PAL 4:3
Qf 0.19 bits/pixel
audio: 2 tracks (En+Fr), AAC, 64 kbps per track VBR, stereo, 48.0 kHz
x264 settings
--level 4 --preset slower --tune film
--pass 2 --bitrate 1550 --b-pyramid strict
--keyint 50 --min-keyint 2 --vbv-maxrate 15000
--vbv-bufsize 24000 --aud --nal-hrd --sar 12:11
727 MB -- 01:00:26 -- H.264 -- 704x464
Released: 1982
Director: Michel Lemoine as Michel Leblanc
Notes: Blue One DVD with La Maison des 1001 plaisirs and Le Retour de Marilyn
Actresses
* Olinka Hardiman plays Mitzy
* Laura Clair plays Yvonne
* Maria Granada plays a model
* Chantal Trobert plays a model
* XNK0321 plays a model, possibly as the Eliane credited on the DVD
* XNK0322 plays Mirna, Renato's girlfriend, credited as Maria Granada on DVD
Males
* Gabriel Pontello plays Renato, Olinka's ex-husband
* Antony Ray plays Dan Butler, an actor
* Gerard Gregory plays Roger Van Del, a producer
* Eric Dray, uncredited, plays the cafe owner in the last scene
* Andre Kay takes part in the orgy with the models
* Dominique Aveline takes part in orgy with models
* Pierre Martinelli takes part in orgy with models
Note: We have edited the Egafd description, since the reviewer was confused about some of the performers and other details of the plot:
First we see Mitzy (Olinka) in a photoshoot dressed as Marilyn Monroe with the wind blowing up her dress, in front of three models dancing. The models leave and Mitzy has sex with her lover on the sofa in the studio.
For reasons explained only later in a flashback, Mitzy drives off to a house near Lake Como, where her ex-husband Renato (Gabriel Pontello) is living. She is upstairs when he arrives with his girlfriend Mirna, and Mitzy sees them having sex. At first she is upset, but then she is persuaded to be reconciled to this. Mitzy's friend Yvonne (Laura Clair) arrives and Mitzy immediately drags her off to the pool for some g/g sex....:
>>Watch or Download>> Marilyn mon amour (1982) – Olinka [HQ] [Vintage Porn Movie] [Watch & Download]