This one is a copy on DVD download.
So, please, if you like the films write a nice visitor message below.
This time no Cover but We found this, all credit goes to the original scanners/uploaders
Onscreen credits : Sexlüsterne Verführerinnen – Director : Paul Martin – Cast : Jenny Feelings ; Alice Allan ; France Lomai ; Barbara Moose ; Raymond Ximay ; Richard Allan ; Cyril Val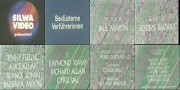 Length : 1h09
Language : German
Info from EGAFD + usual addional info from the terrific "Dictionnaire des films français pornographiques & érotiques" of Mr Christophe Bier
Suce-moi salope!
Released: 1977
Director: Claude Pierson as Paul Martin
Alternate Titles
• Die Löt und Nagelprofis West Germany, VHS Auriga 0104
• Sexlüsterne Verführerinnen Silwa Video
Actresses
• Barbara Moose plays la cliente de la baignoire
• Claude Janna uncredited plays la cliente au telephone en panne
• Jenny Feeling = Agnès Lemercier plys la cliente de la panne de courant
• Liliane Lemieuvre as Alice Allan, plays a maid
• Marie-Dominique Cabannes uncredited plays the Schlafen woman
• Marion Schultz uncredited, plays a needy housewife, la ciente au téléviseur
• XNK2526 plays a maid
Males include
• Guy Royer, strangely uncredited as he plays one of the two odd-job men
• Raymond Xymay as Raymond Ximay, plays the other odd-job man
• Richard Lemieuvre as Richard Allan
• Cyril Val
France Lomay is credited (as France Lomai) but does not appear.
This film contains four episodes following two "workers" (odd-job men)on their daily round.
1. Guy Royer, Barbara Moose (the single girl who is stuck on the bath tap), Raymond Xymay
2. Guy Royer, Raymond Xymay, Liliane Lemieuvre (the maid), Marion Schultz (the needy housewife)
3. Guy Royer, Raymond Xymay, Claude Janna (another needy housewife), unidentified brunette (XNK2526, another maid), Marie-Dominique Cabannes (a Schlafen guest)
4. Guy Royer, Raymond Xymay, Marion Schultz, Liliane Lemieuvre, Jenny Feeling, Claude Janna, Richard Allan and Cyril Val.
Country: France
Language : Germany
File size: 655 MB
Video: Windows Media Video 9 720x576 (4:3) 25fps 1205kbps [Raw Video 1]
Audio: WMA 2 48000Hz stereo 192kbps [Raw Audio 0]
Duration: 01:09:28
Resolution: 720x576
Cast: Barbara Moose, Claude Janna, Jenny Feeling, Liliane Lemieuvre, Marie-Dominique Cabannes, Marion Schultz, Guy Royer,
Raymond Xymay, Richard Lemieuvre, Cyril Val
>>Watch or Download>> Suce-moi salope ! (GER) (HQ) (aka Sexlusterne Verfuhrerinnen) (1977) [Watch & Download]