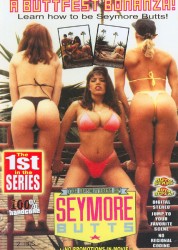 The adventures of Seymore Butts №1 (1992)
Year: 1992
Country: USA
Genre: All sex, Anal, Gonzo
Duration: 1:50:38
Language: English
Directed by: Seymore Butts
Studio: Factory Home Video
Starring: Alex Jordan, Angela Summers, Bianca Trump, Carolyn Monroe, Darla Derriere, Lynn LeMay, Mona Lisa, Natasha, Sofia Luren, Yvonne, Marc Wallice, Nick Santiago, Sean Michaels, Seymore Butts, Tony Martino, TT Boy
Description: You see, I have always had an obsession with butts! Maybe it's because my name is Seymore Butts! Or maybe it's because it's more fun to watch a pretty girl walking away from me because then they can not see me drooling! I found a video camera and I'm going to take you on an adventure in "buttland"!
File Size: 814.6 MB
Quality of video: DVDRip
Video Format: AVI
Video: DivX 5 640x480 29.970fps 896kbps
Audio: 48000Hz stereo 128kbps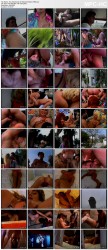 Download - The Adventures Of Seymore Butts (1992).avi - 814.6 MB
or
https://1fichier.com/?acnwoct4f0
Notes: Platinum Membership has access to the entire (100%) website and also opens the hidden content. Gold Membership opens 80% and Silver 50%. Bronze Membership is for 20% content access of this blog's hidden parts.