Realised by Pleasure c.2007.
Cover:

Screens: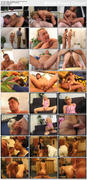 MP4 file, 900MB, 768x576, 2:04:00
*Requires at least Gold Membership Level!
Notes: Platinum Membership has access to the entire (100%) website and also opens the hidden content. Gold Membership opens 80% and Silver 50%. Bronze Membership is for 20% content access of this blog's hidden parts.