Cast: Effie Buster (as Jacky), Jo Wanders + 1 male.
Description: Achtung! Aufgepasst...und den Schwanz angefasst! Hier kommt es: das junge Tittenwunder! Geil bis unter die Haarspitzen vernascht sie nach einem Discobesuch ihre beiden Begleiter. Wenn sie auf große Titten stehen, schießt ihnen beim Anblick dieser Titten das Sperma aus dem Schwanz! Ein absoluter Tittenfilm...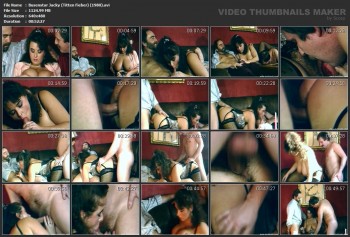 File Name : Busenstar Jacky (Titten Fieber) (1980).avi
File Size : 1124.99 MB
Resolution : 640x480
Duration : 00:52:27
*Requires at least Gold Membership Level!
Notes: Platinum Membership has access to the entire (100%) website and also opens the hidden content. Gold Membership opens 80% and Silver 50%. Bronze Membership is for 20% content access of this blog's hidden parts.